Women, Health and Leadership – Making a Greater Impact Toward Sustainable Organizations and a Thriving Economy in Japan – Tokyo, Japan
September 22, 2018 @ 1:00 pm

-

6:00 pm

JPY5,000
Global Women 4 Wellbeing (GW4W) – Japan Kick Off
Date – 
September 22, 2018
Host – EAPA Japan and Resilie Laboratory Inc.
Participation fee –  JPY 5,000 for seminar / JPY 5,000 for Networking dinner following the program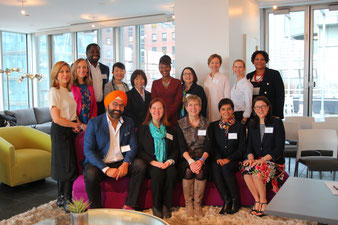 Program Overview
Opening Remarks 
Kaoru Ichikawa, Ph.D., Resilie Lab, EAPA Tokyo, GW4W
Special Remarks 
Shigeki Shiiba, M.D., Ph.D., Director, Health and Safety Division. Japan Ministry of Health, Welfare and Labor
Keynote Speech I 
Hiroko Okinaga, MD. Ph.D., Vice President, Executive Director, Teikyo University; Director, Teikyo University Support Center for Women Physicians and Researchers  – "Wellbeing of Working Age Women in Japan and Diversity – The Status of Female Physicians' and Researchers in Japan and Teikyo University's Diversity Approach."
Keynote Speech II 
Dr. Gina Parekh – Executive Director, GW4W Asia – "Empowering Healthy Female Leadership in the Workplace"
Research Presentation 
Dr. Anna Kato, Occupational Health Physician, Kao Corporation – "Working Women and Menopause: A Condition Survey and Its Impact on Work"
Educational Lecture 1 
Yoko Araki, M.D., Ph.D., Occupational Health Physician, Araki Occupational Health Consultancy – "Healthy Companies and Women's Wellbeing – For Creation of Sustainable Societies"
Small Group Discussion 
1) What is necessary for women to have good physical and psychological health in order to be a leader?
2) What is the role of women in 'Work style revolution'?
3)  What can I do to better assist other women, personally and professionally?
Closing Remarks 
Nancy Board, Chief Operations Officer, GW4W – "Action Steps for the Future"
LOCATION
Name :  Teikyo Univ.  Kasumigaseki Campus
Street :  Hirakawa Cho Mori Tower 9th floor.
2-16-1 Hirakawacho, Chiyoda ku, Tokyo, Japan
City/ZIP:   102−0093